"truthiness" (aka – the Pocket Constitution)
hand stamping, thread and piercing on fifty unique pieces of watermarked handmade abaca paper, each 6" x 9" unfolded
Each "Pocket Constitution" presents a word-for-word quote from a Republican public official setting forth his or her opinion on issues of constitutional interpretation and/or history.

Huffington Post Link >
"say It with flowers", 2014
hand stamping on forty six unique pieces of watermarked handmade abaca paper, each 6" x 9" unfolded
click to enlarge
Each "card" contains a word-for-word quote from a Republican public figure addressing a variety of issues that affect women.
"Bush Canon", 2008 (exhibited 2011)
The Contemporary Museum, at First Hawaiian Center, Honolulu, Hawaii

graphite, pyrography, on handmade abaca, typewriting on gampi
each sheet 9" x 6"
March 2008


(click thumbnails to enlarge)
The "Bush Canon" is a daily diary of the last 18 months of the George W. Bush administration. The numbers in the upper right hand corner of each of the 573 pieces contains the date, the number of days left in the Administration, and the numbers of coalition soldiers and civilians killed in Iraq on that day.
"embroidered truth", 2010

embroidery on handmade cotton paper
each (of 24) panel(s) 11" x 14"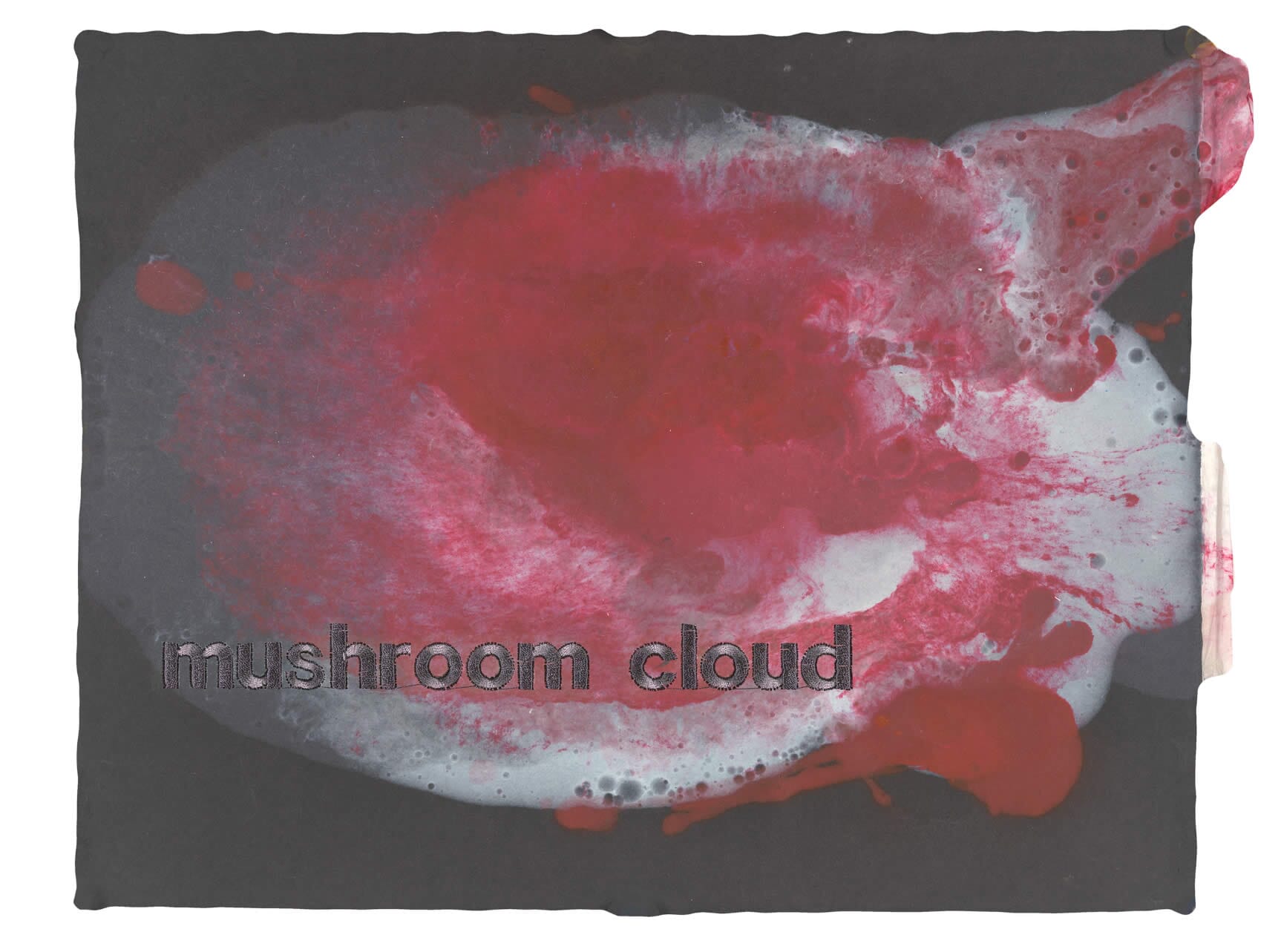 (click thumbnails to enlarge)
"Embroidered Truth" addresses the revisionism practiced by members of the George W. Bush Administration.